Evan and Alexandra stopped by our studio after being recently engaged. They decided to start the process of designing custom wedding rings. Alexandra tried on some examples and chose to use a combination of diamonds and sapphires for her wedding ring, to match and sit flush with the beautiful sapphire engagement ring Evan had designed for her in Las Vegas. He liked our Genius of Nature texture with blackener and yellow gold inlay & a combination of different colored diamonds.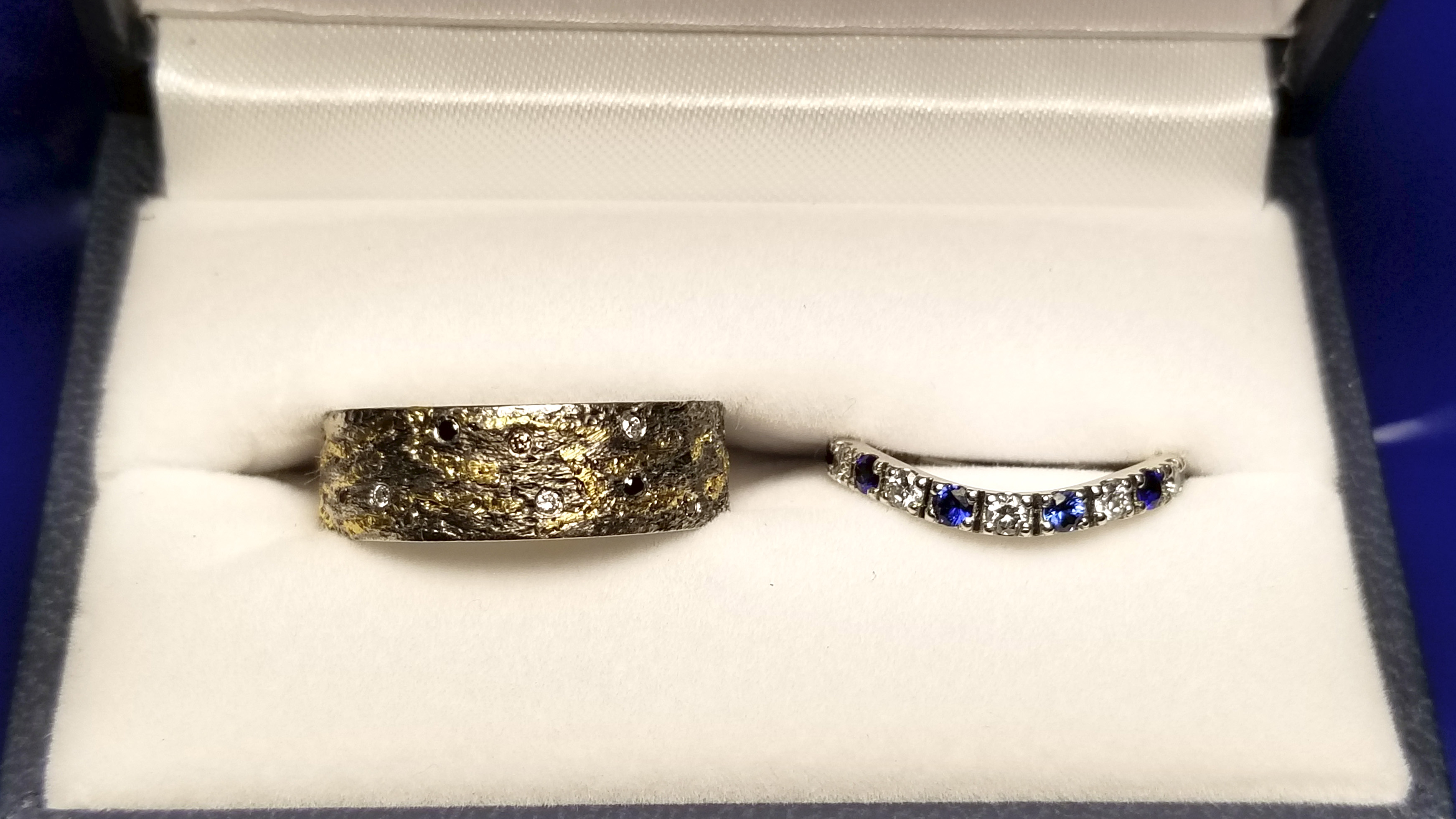 They met in our studio a few times to double check models and 3D drawings before the original rings were made. Evan also surprised Alexandra with a birthday pendant from our Genius of Nature Collection before their rings were finished.
As their wedding date got closer, Evan decided he also wanted Dejan to commission their wedding gifts. For his design, the starting point was a family heirloom WWII Marine Corps EGA pendant from his grandfather. Evan also stopped by our studio in secret looking to create a truly one-of-a-kind design for Alexandra's wedding gift. He took an image from his phone of some sketches and ideas he saw in her journal to use like a starting point.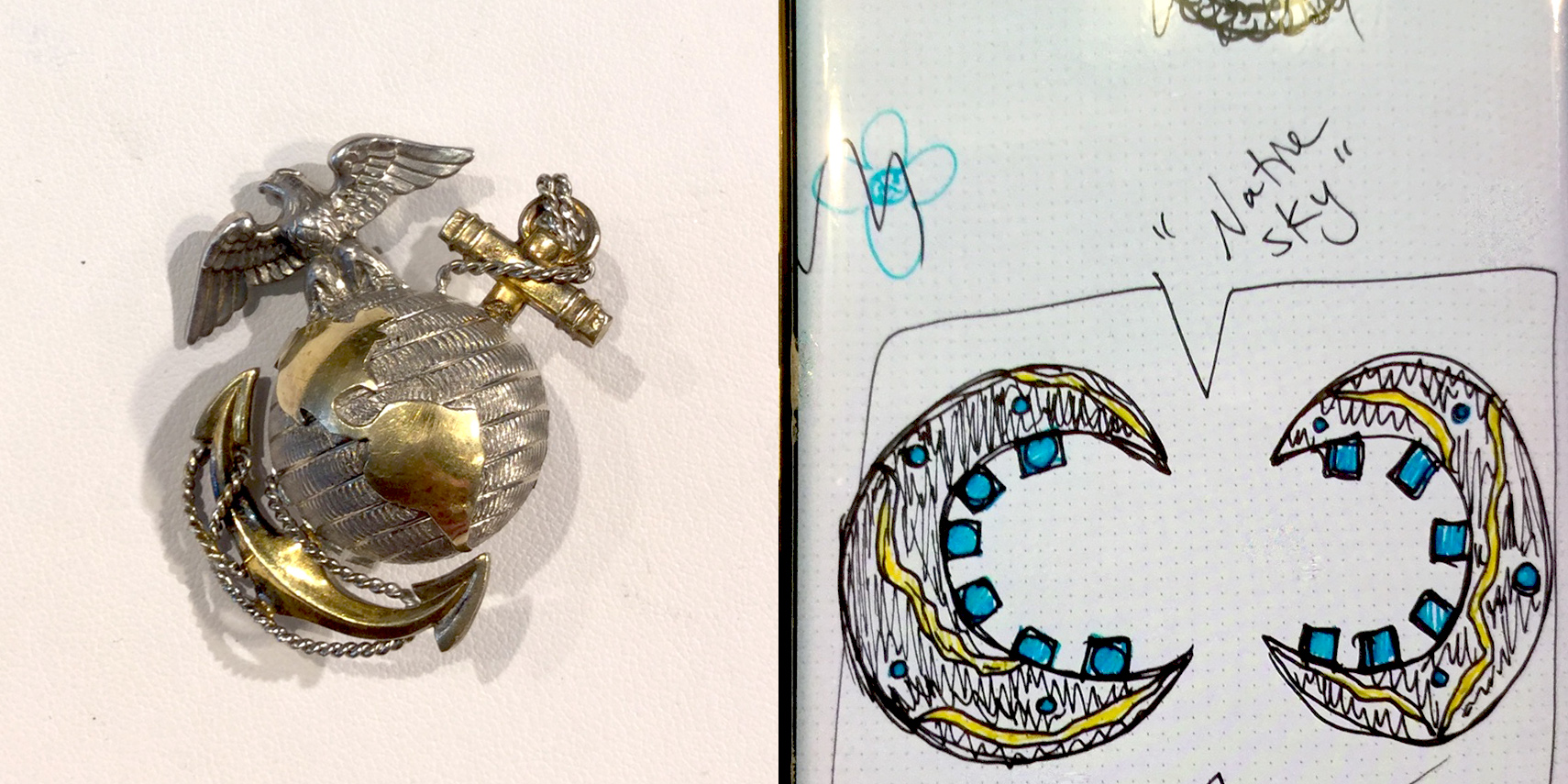 We incorporated the original pendant with Genius of Nature texture. Made in white gold with 22K yellow gold inlay, the work in progress is shown below on the bench.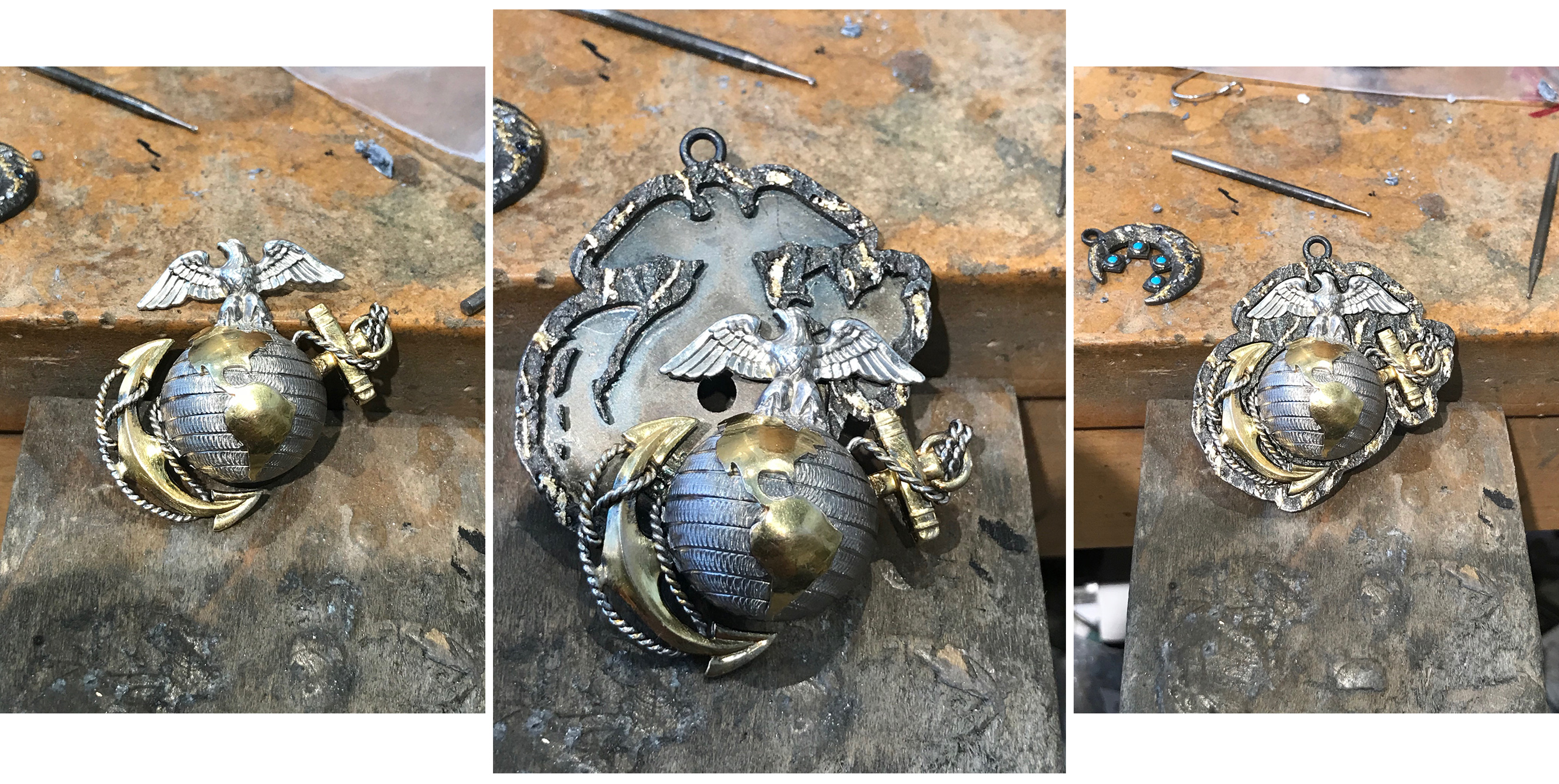 We love the way both turned out! It was a pleasure working with Alexandra and Evan, they are both so thoughtful and appreciative of art. Congratulations on your wedding and wishing you both much happiness and love in the years to come.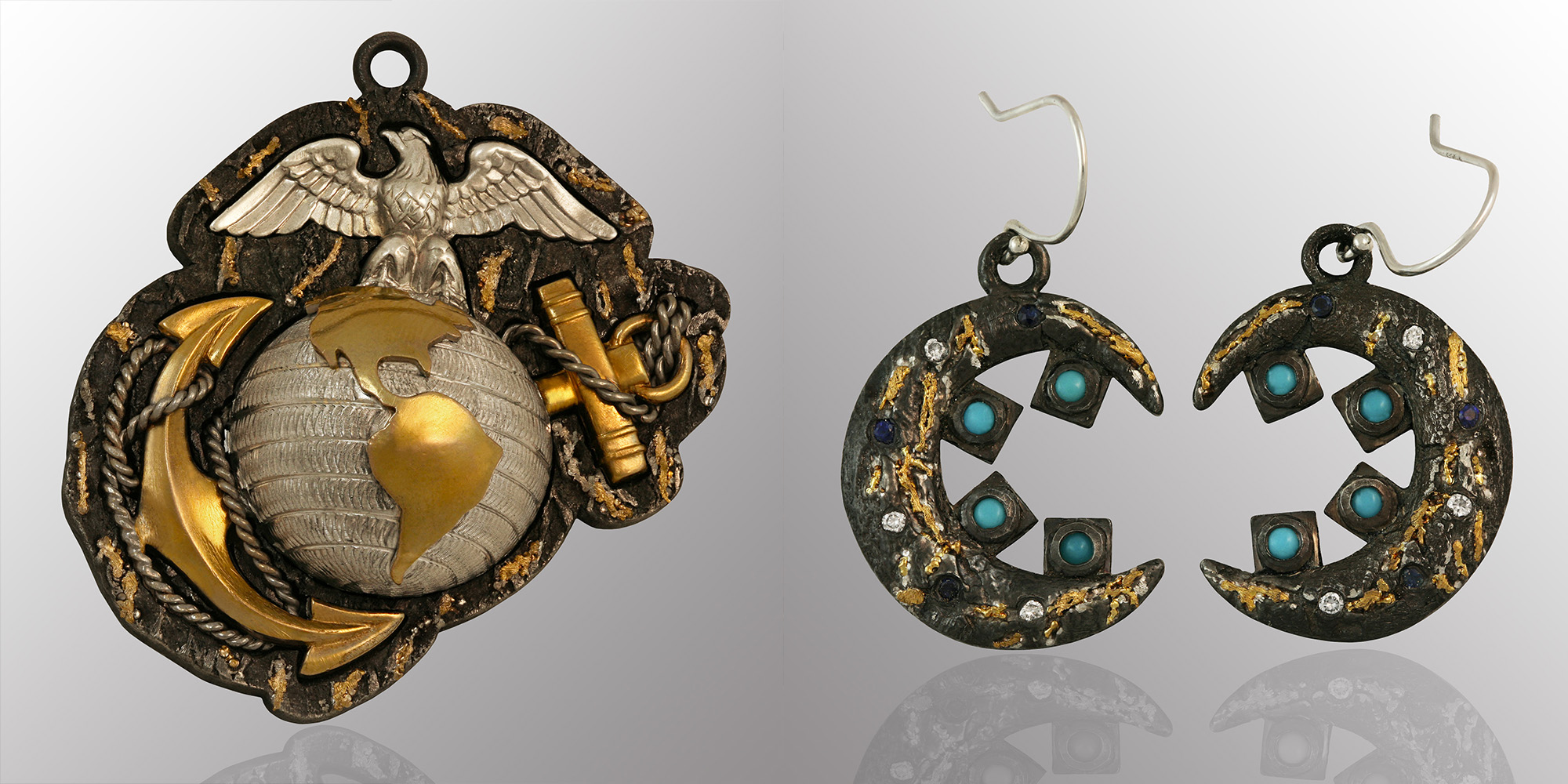 You can see more about our design & making process on our Custom Design page.