Steve visited our studio interested to make something truly unique for his wife. He brought us some Erebus crystals from Antarctica. These are special crystals from Mt. Erebus, a volcano in the South Pole, that he needed to be re-cut to create some nice pendant designs.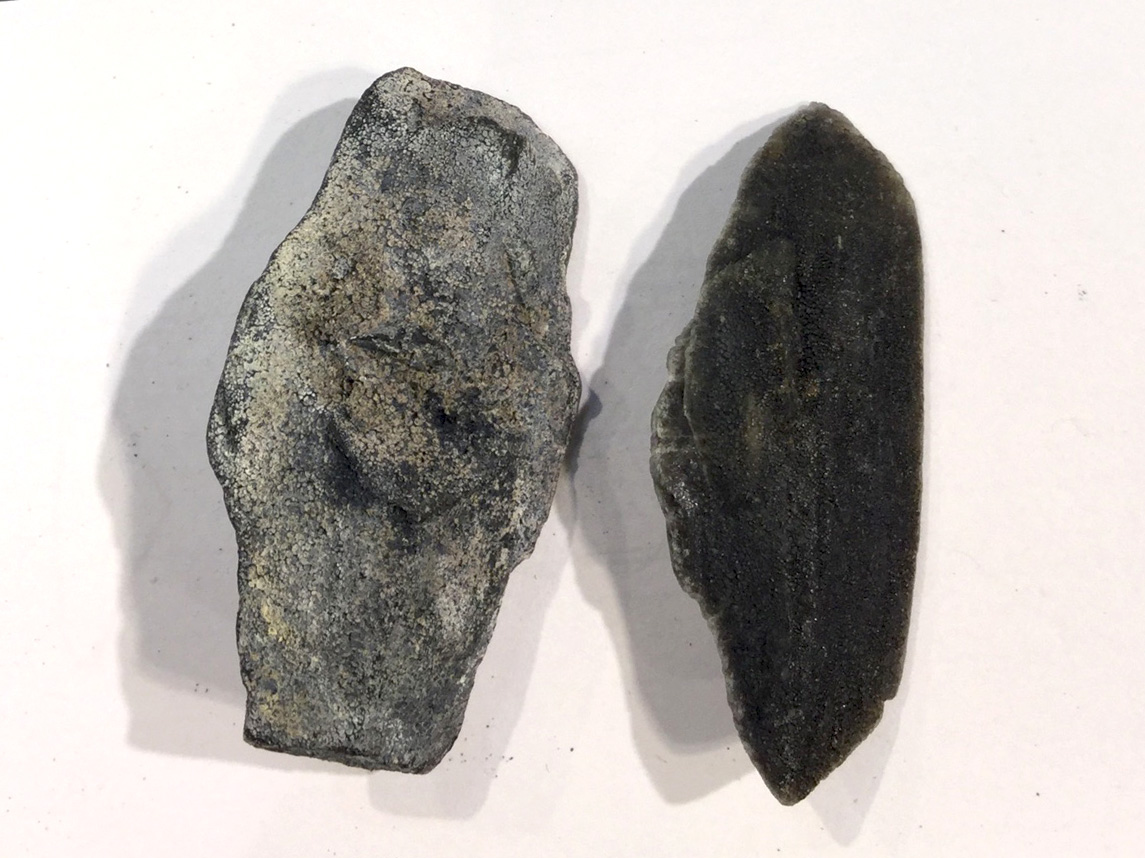 Dejan went over options for designs in the studio & Steve decided to go with 2 different styles, one more oval shaped with a bezel all the way around and the other one with flat cornered edges.
After casting the settings in sterlium plus silver, the last step was to set the stones and provide chains. Loving the final look of these designs!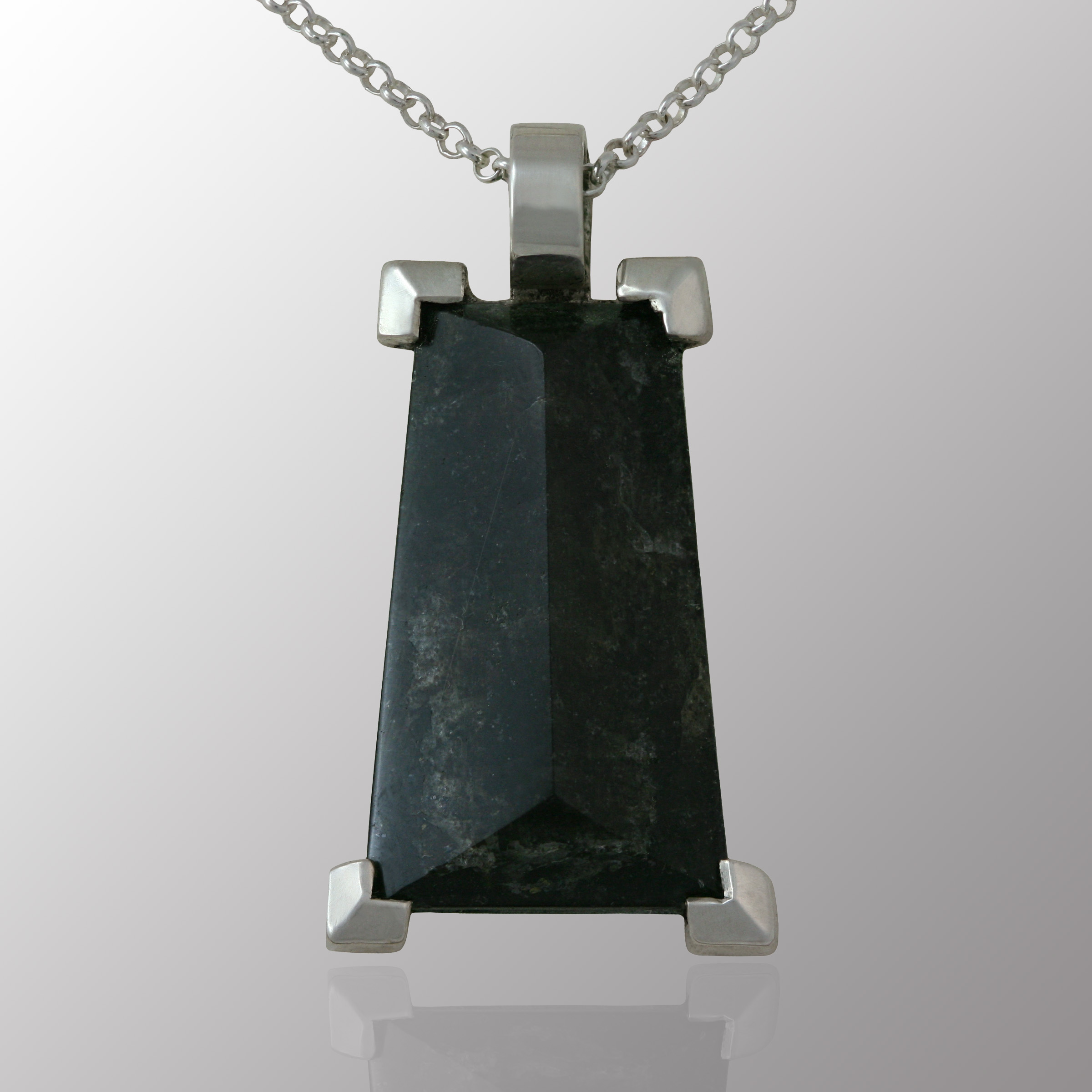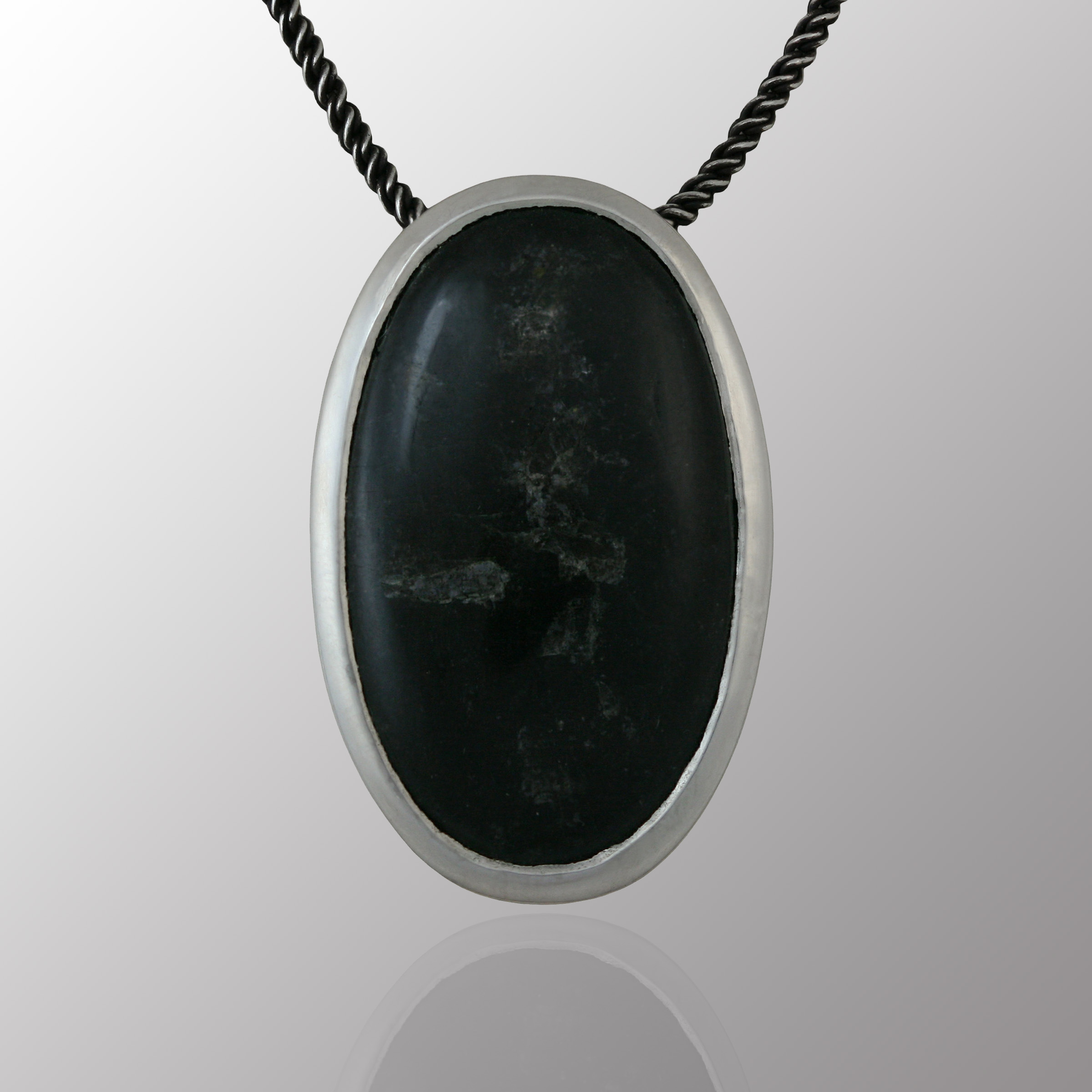 Later Steve came back with another crystal, looking for a new pendant and earrings to be made. He chose a design from the case that he liked and provided the crystal to be recut.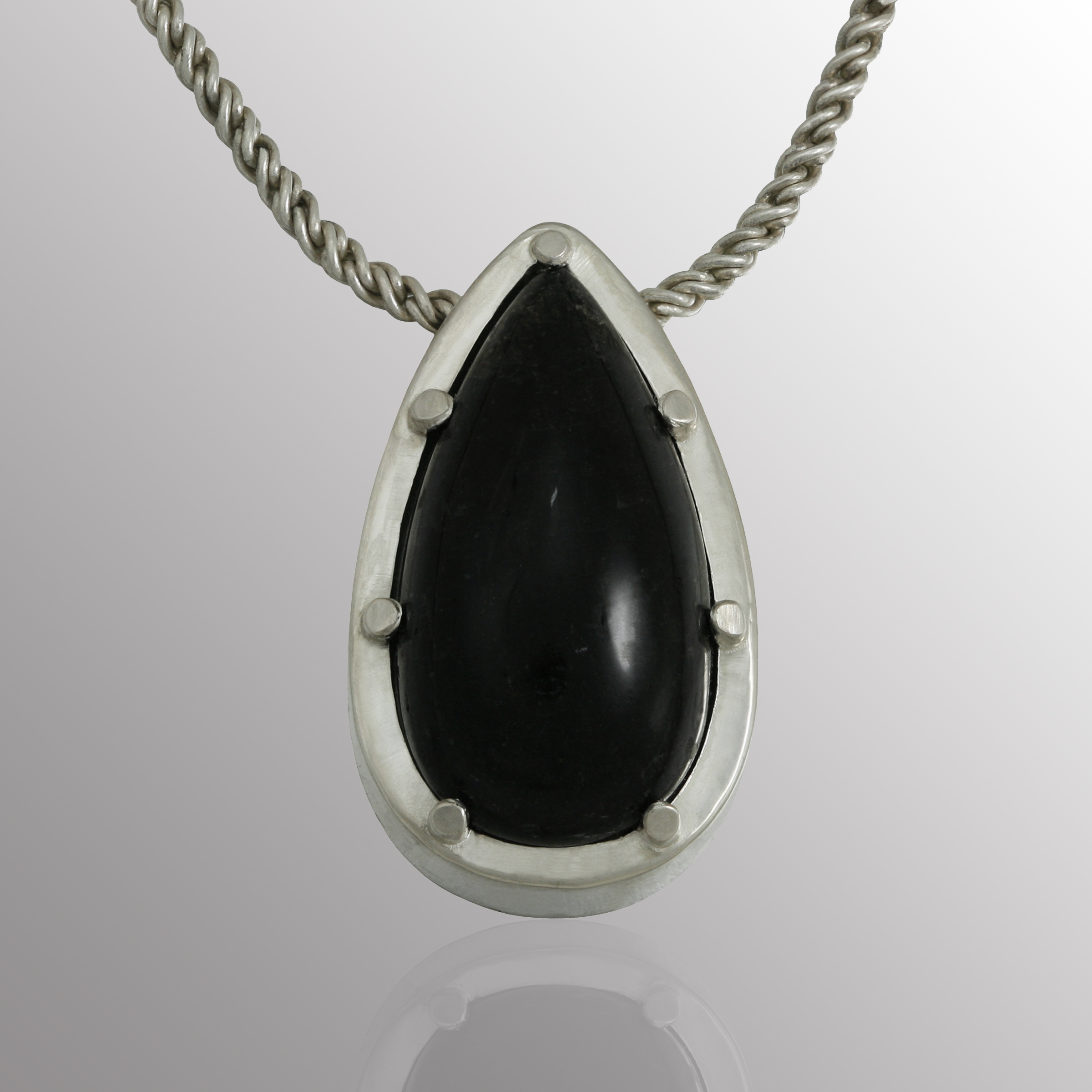 There was even a piece left after cutting the gems from the stone. It was a pleasure working on such interesting, truly one-of-a-kind pieces of wearable art!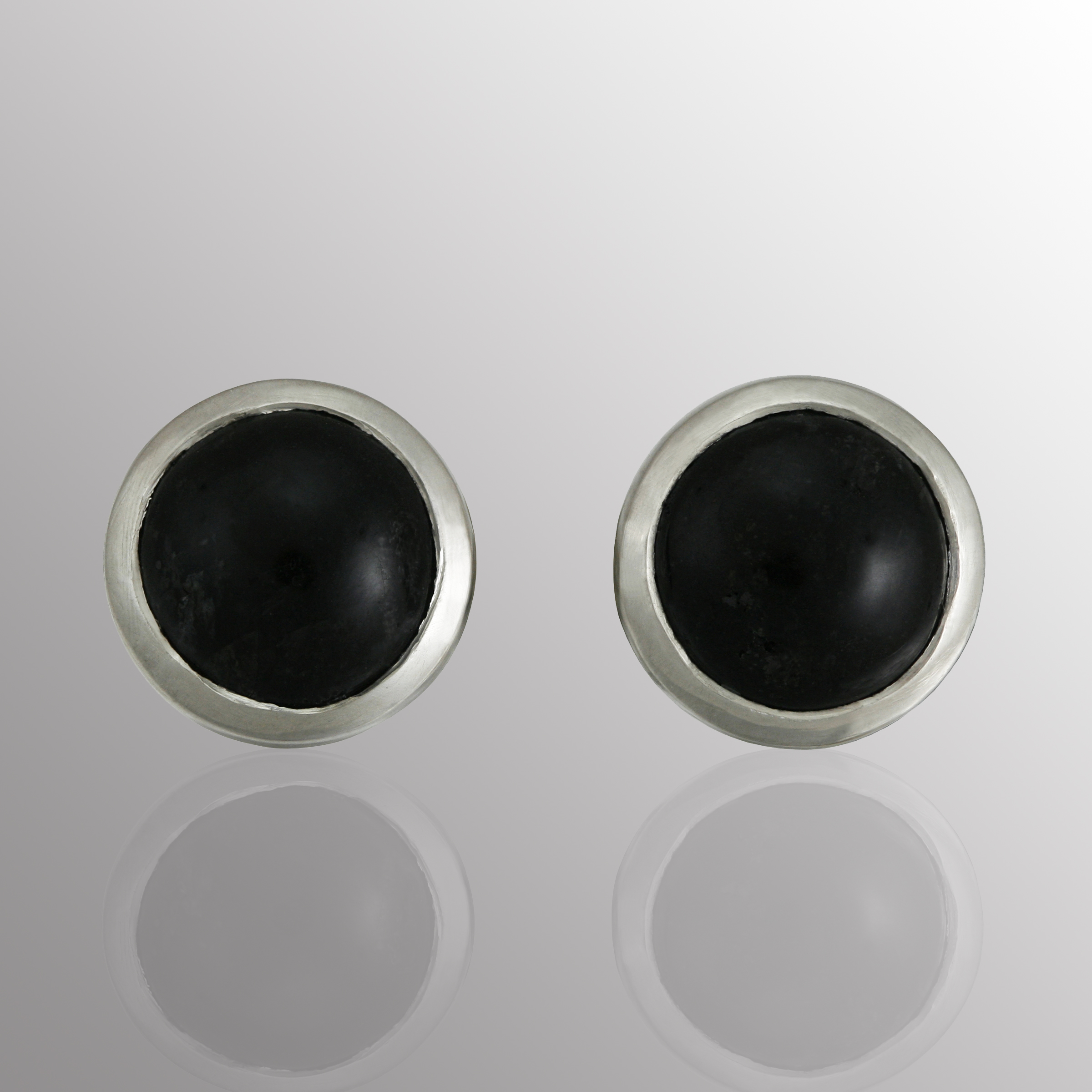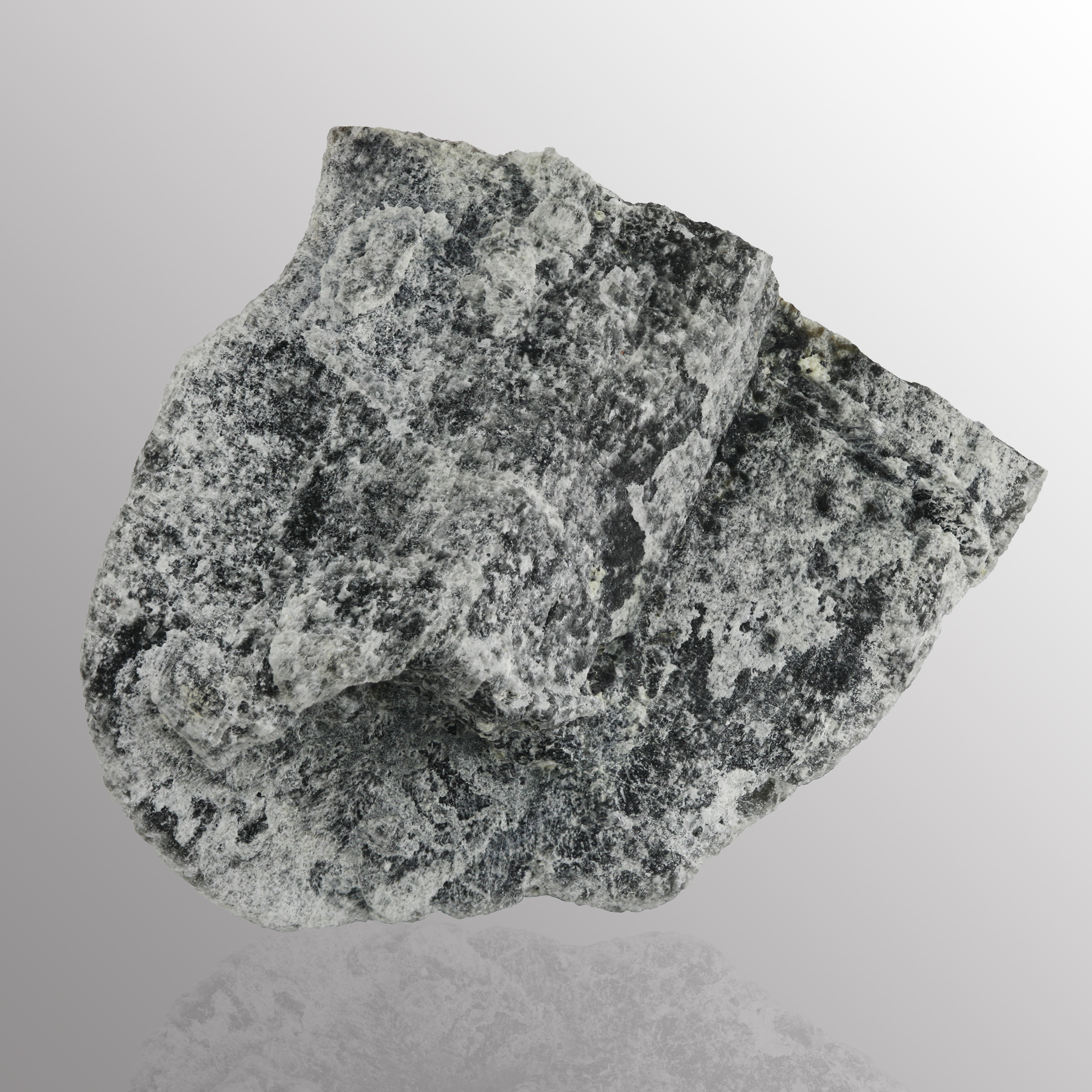 ---
Last year we had another request for a custom design using an Erebus crystal, but this time for an engagement ring. Jakob from Texas wanted to have his stone cut into the shape of a heart.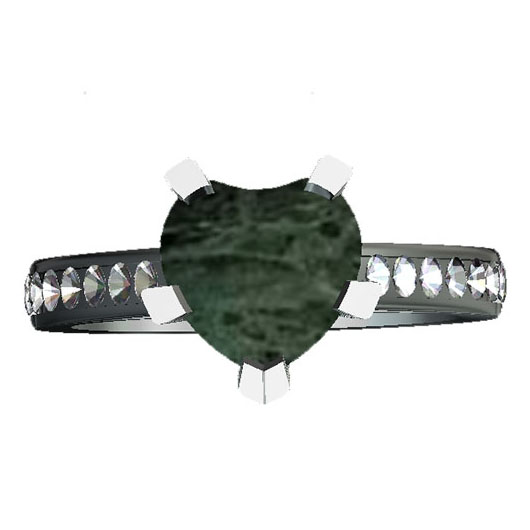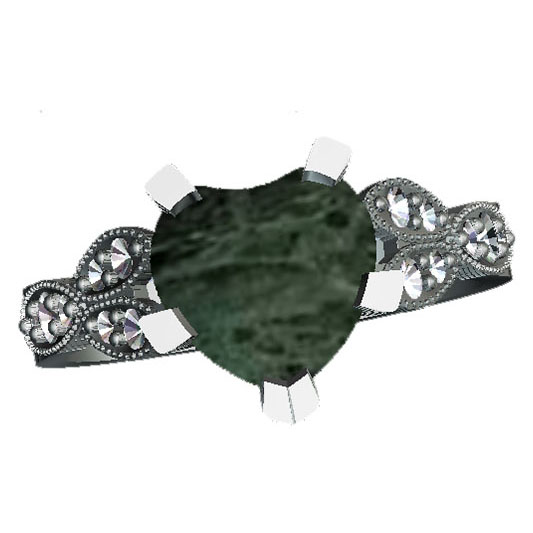 We provided a couple of different design options by email and he decided to go with an art deco design to be made in rose gold. We had his crystal cut into to the right dimensions before setting it in the rose gold.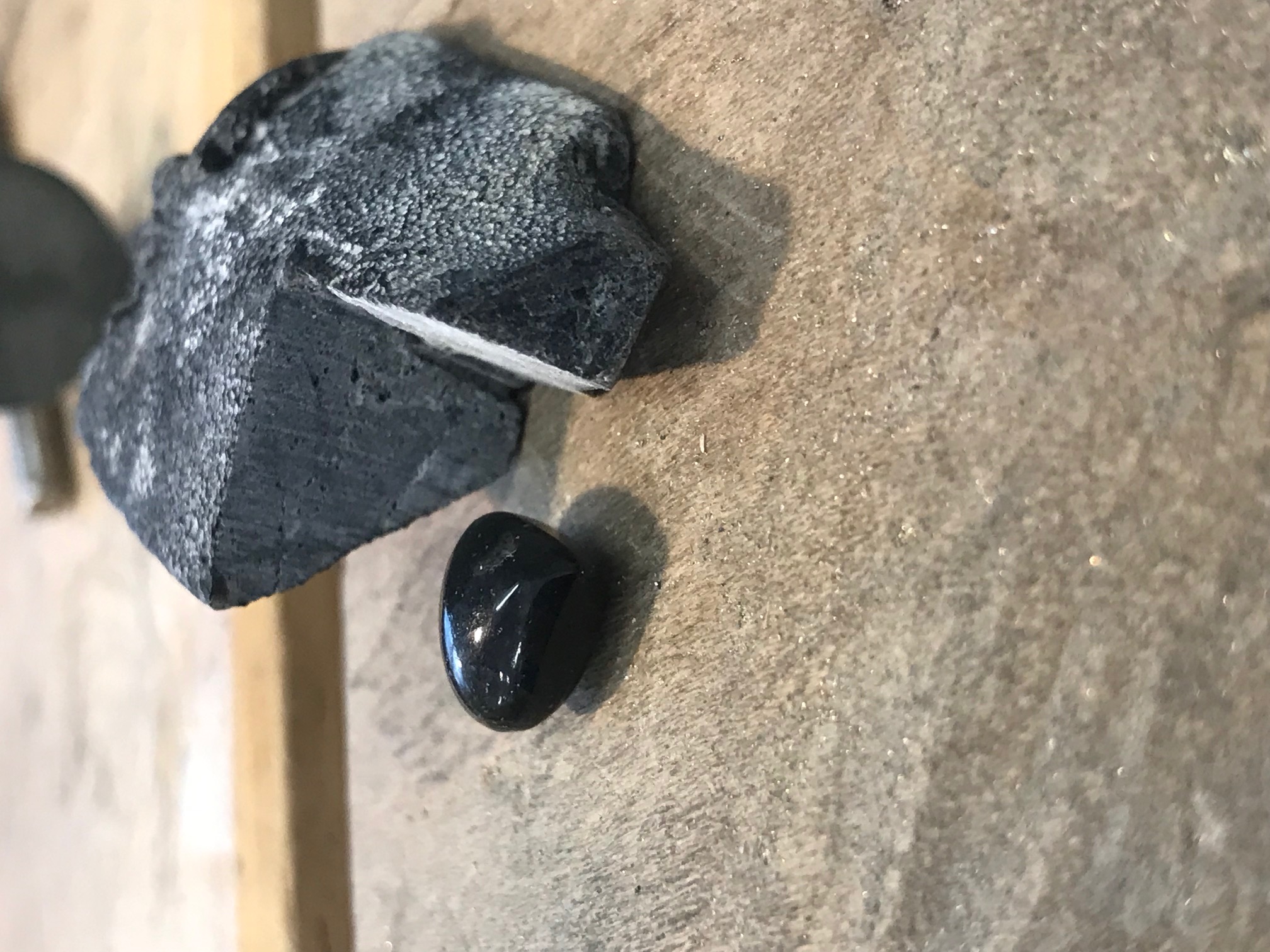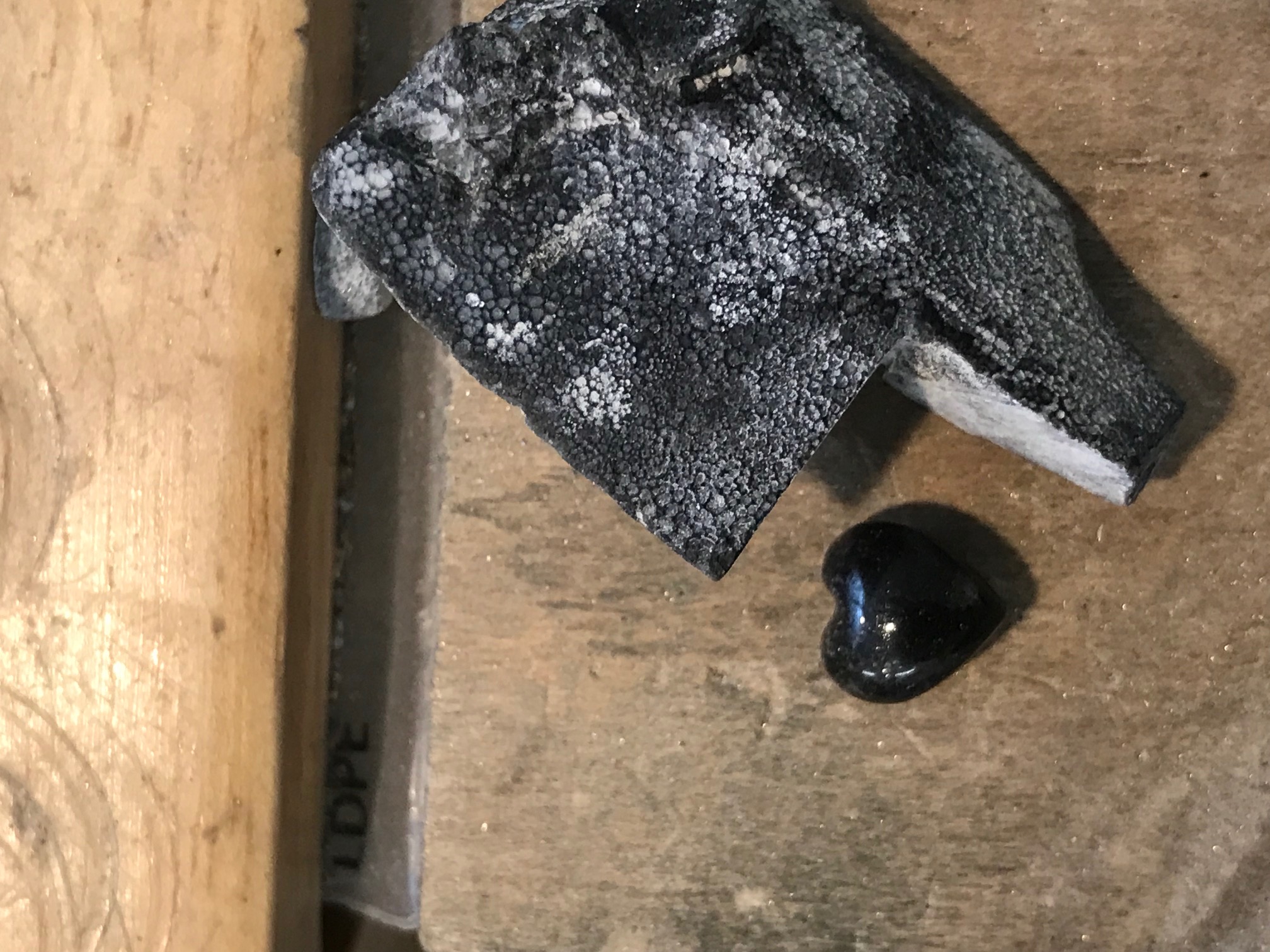 After sending photos of the cut crystal and getting client approval, we began casting the gold and then setting the stones.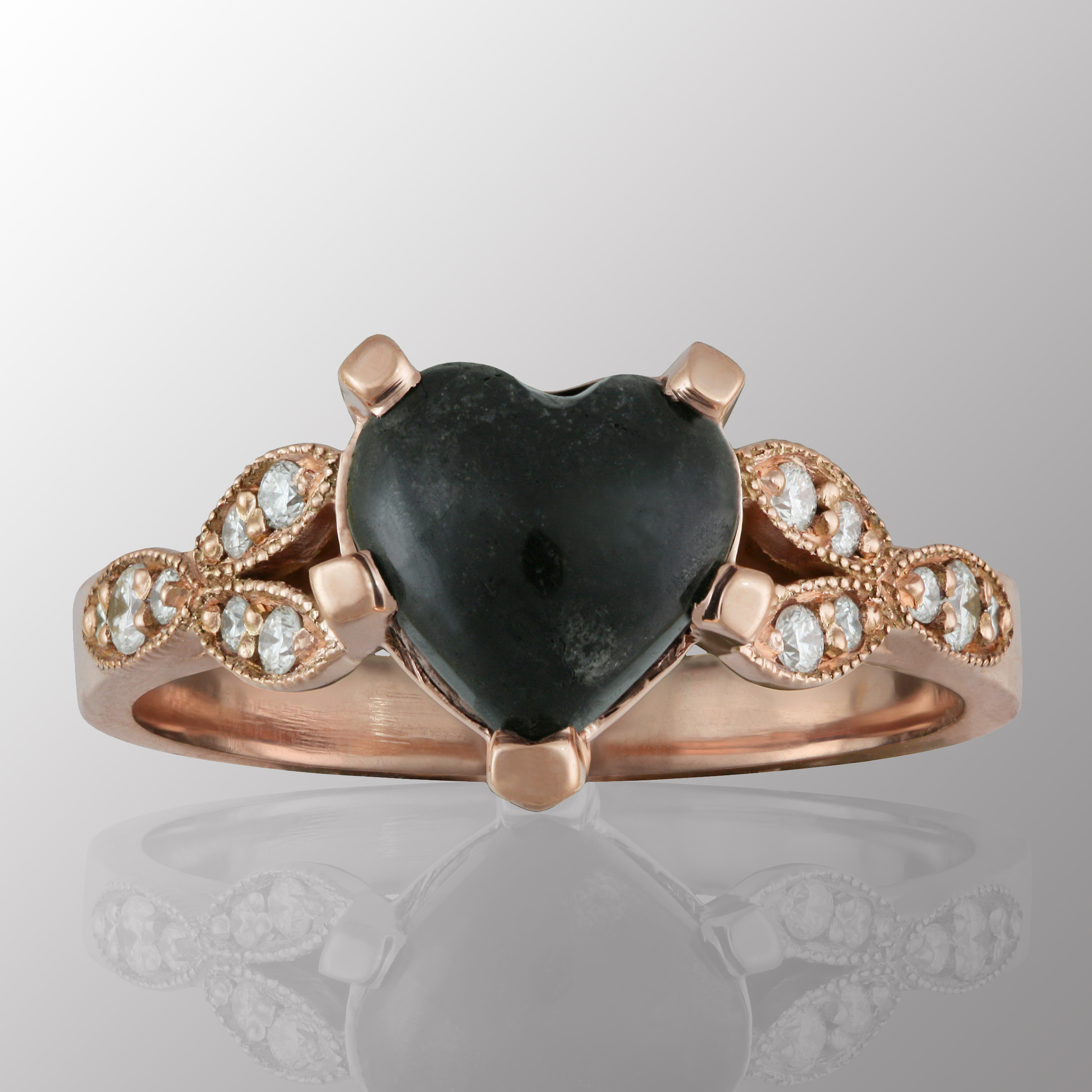 The great news is she said yes! The next step was to create a matching wedding band along the unique curve of this one-of-a-kind design. Loving the final result!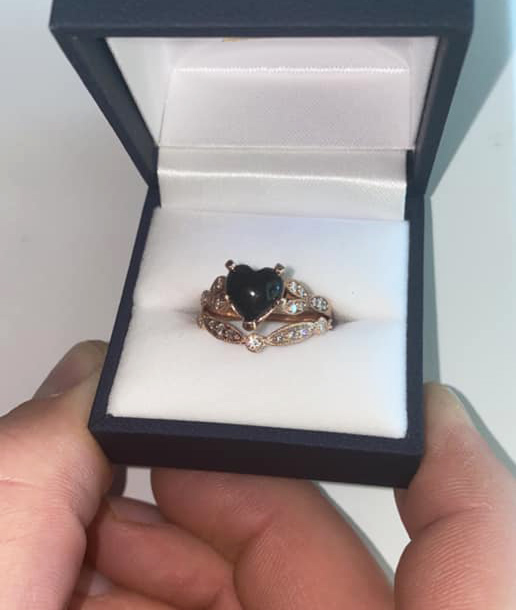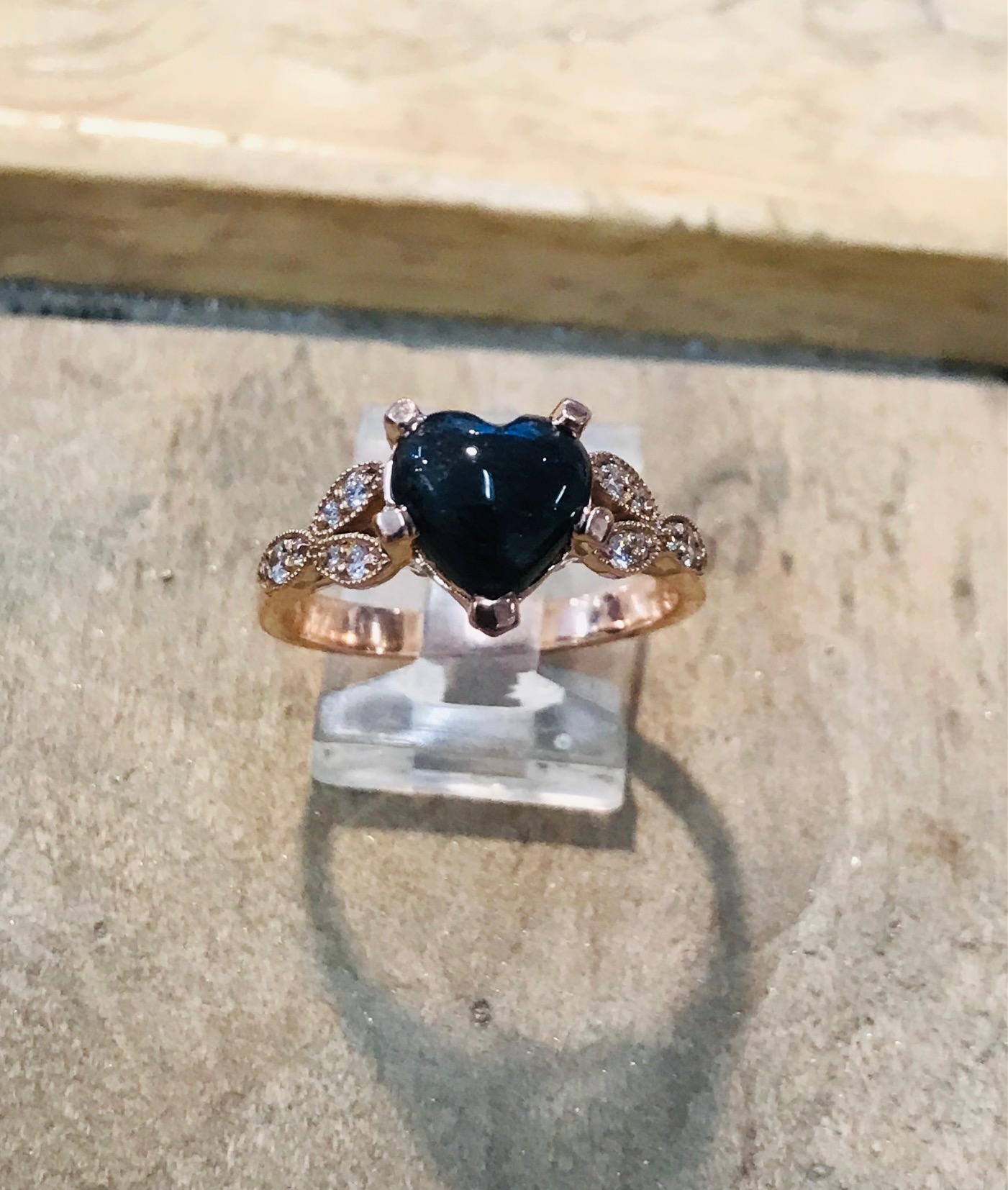 You can see these commission designs and other custom work on our website at www.dejanstudiojewelry.com/custom-designs.