CJ came to my studio looking to create a truly unique ring for Sarah. He was interested to create an engagement ring inspired by the design of Gothic cathedrals. He provided a beautiful diamond for the center stone and decided to make a platinum ring. Dejan created an intricate setting with places for prongs on the sides to place smaller diamonds around.
CJ was very involved in the design process and sent sketches and technical drawings. He even brought his mom in from out of town to see the prototype of his ring in process!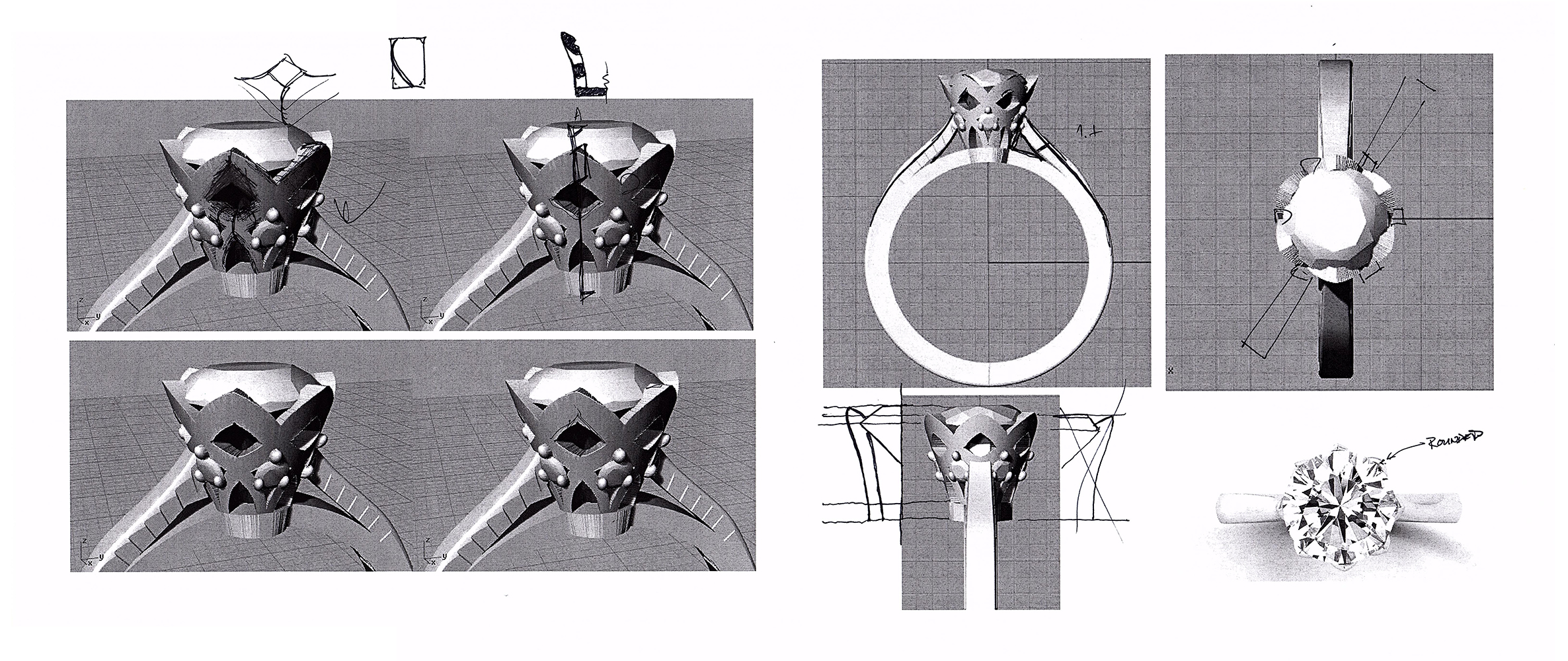 CJ wanted to create the perfect design that was delicate but strong enough to last a lifetime. Dejan worked with CJ to provide structure to the design of the ring while still focusing on the tiniest details of creating a diamond ring that really allowed light to shine through like in Gothic architecture.
CJ is a mechanical engineer and has a habit of paying attention to detail. He provided several versions of sketches and even CAD drawings to show exactly what type of style and design he was looking for. Below is an example of his drawing as well as photos he sent to show his vision for petal like points around his center stone. He had so much enthusiasm throughout the process of creating this ring!

After all of the excitement and energy CJ put into the design of his engagement ring, I am so pleased with the final result. What a stunning ring to propose with, I am sure she will say yes!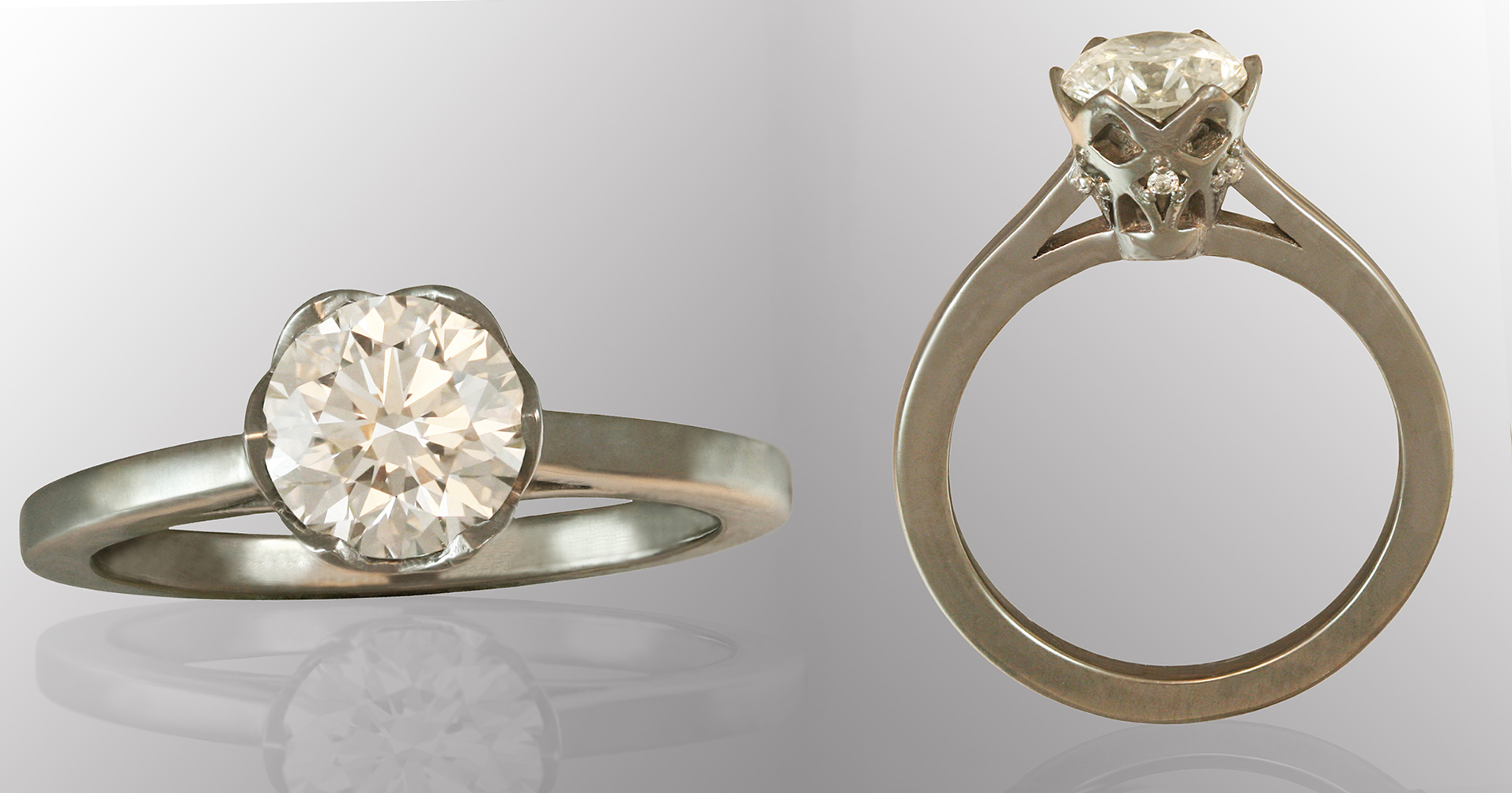 You can see this new engagement ring as well as other recently finished commissions on our website at www.dejanstudiojewelry.com/new.
I am pleased to announce that Sarah loved the ring! Thank you to Sarah for sending the beautiful photos, it looks great on your hand! Congratulations to CJ & Sarah!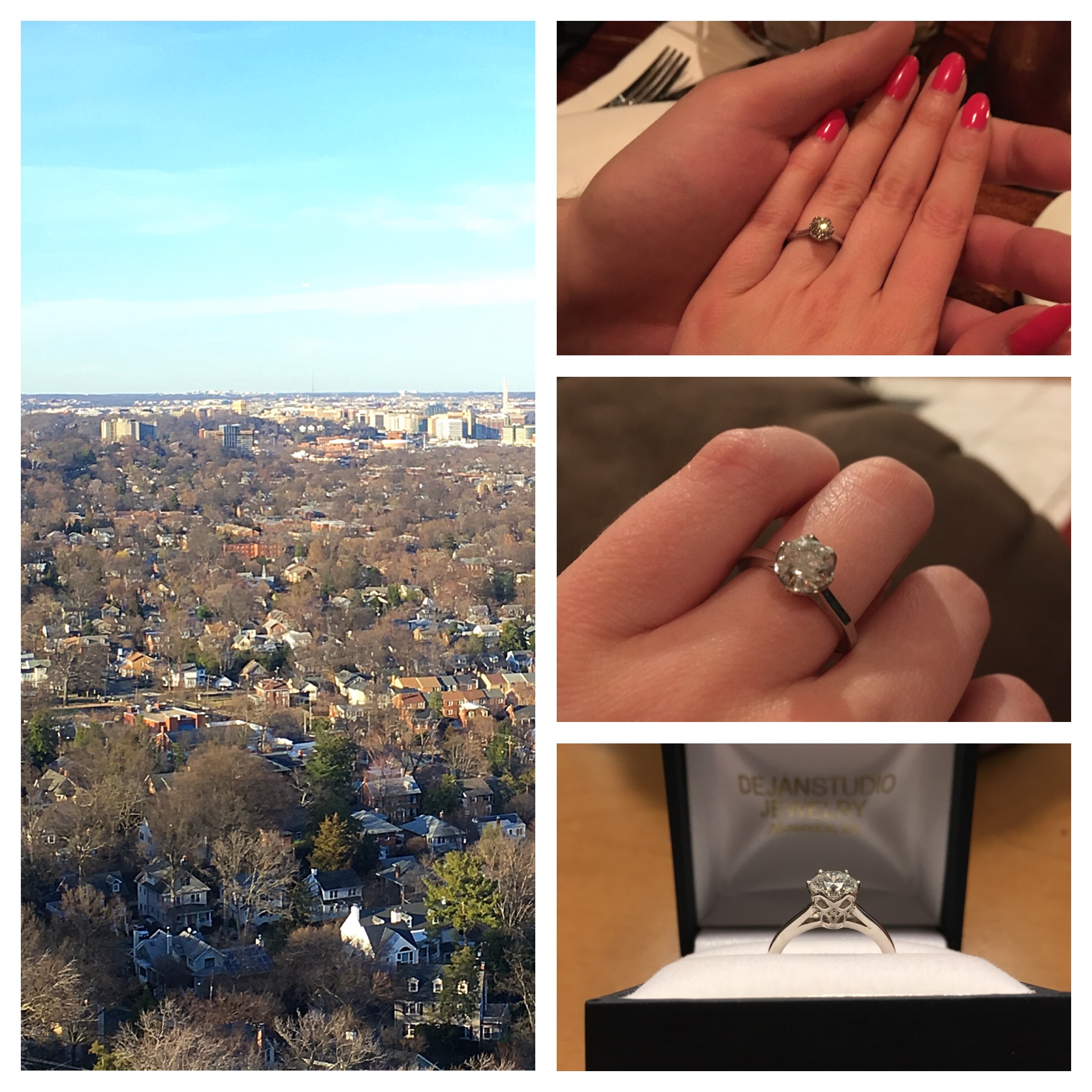 Of course, CJ & Sarah came back to design custom wedding bands. Sarah brought a gold family ring to combine with a platinum band with over 1 ct. of diamonds and CJ went with a Genius of Nature textured wedding band, also in yellow gold & platinum.
In October, CJ & Sarah tied the knot! They look so happy! Congratulations to the lovely couple!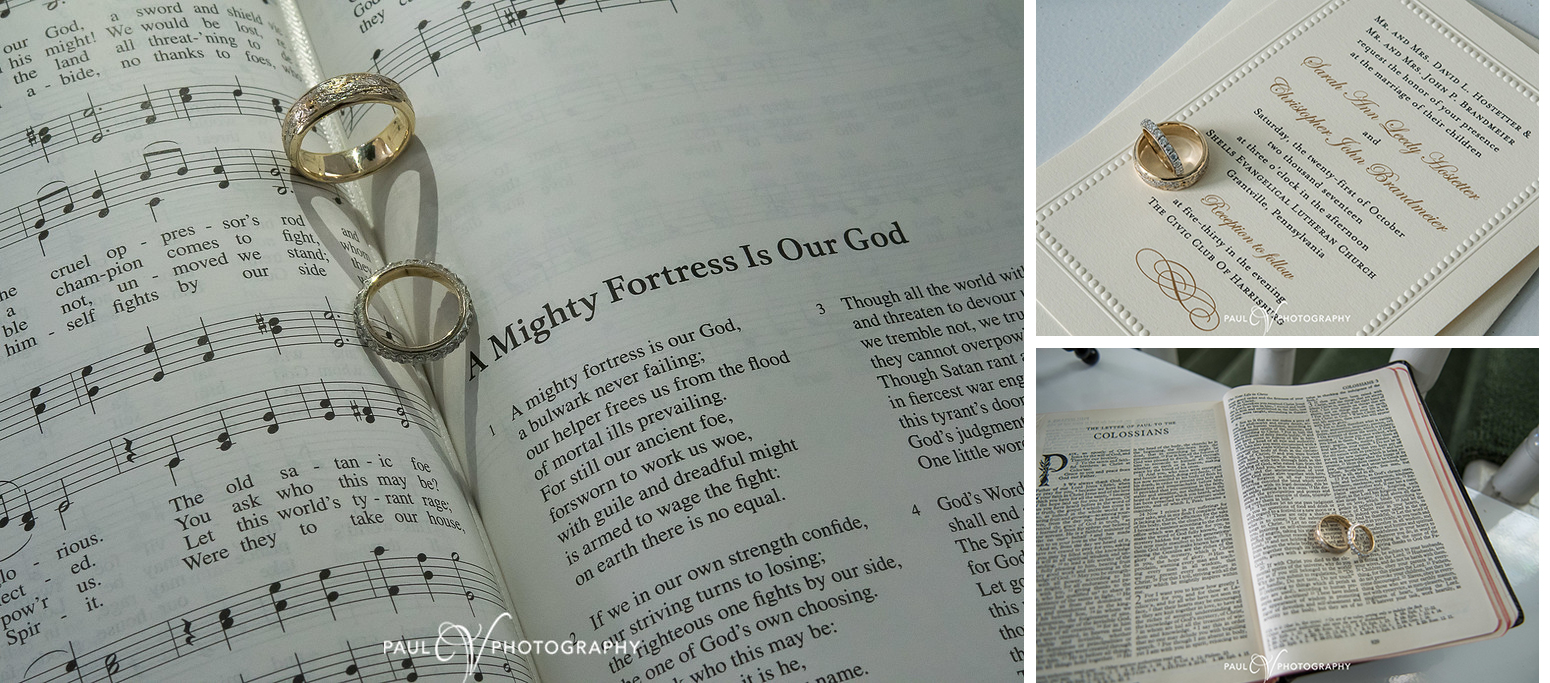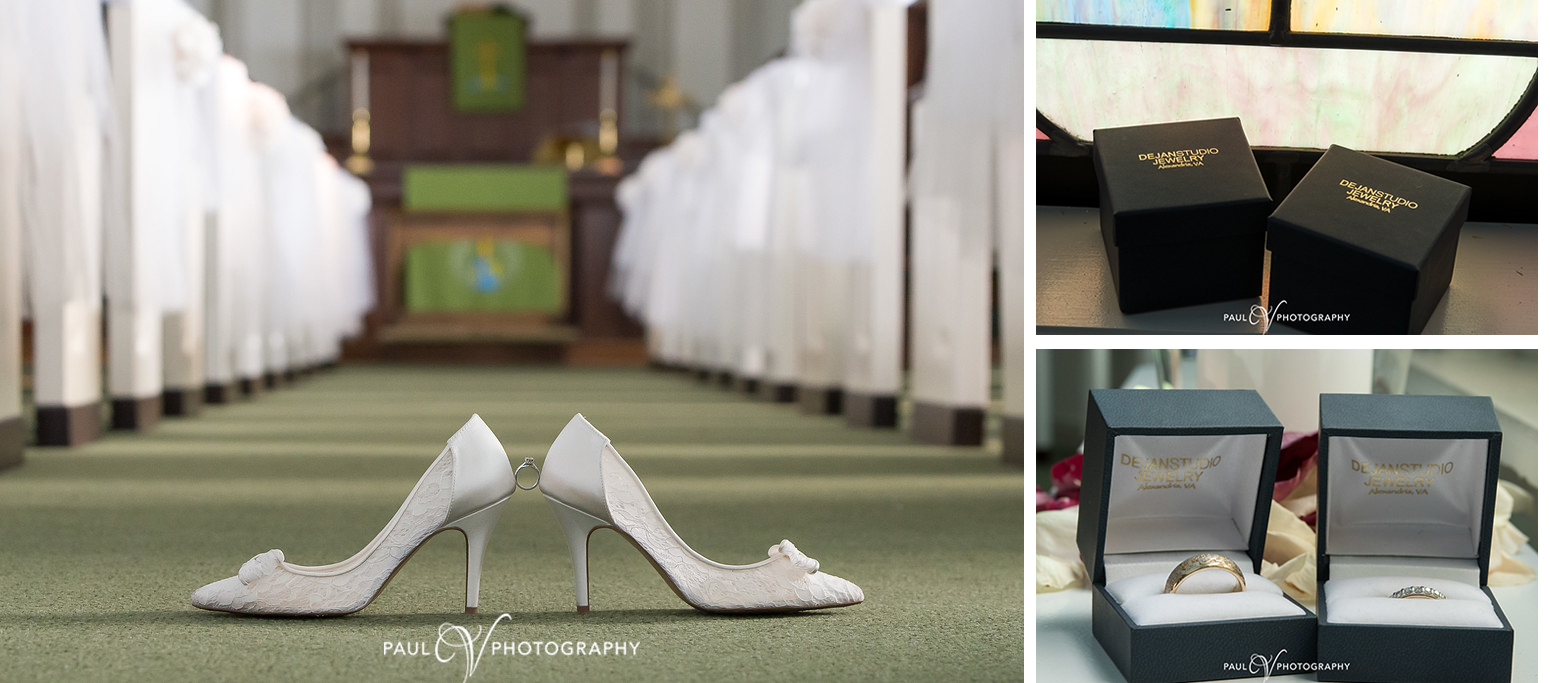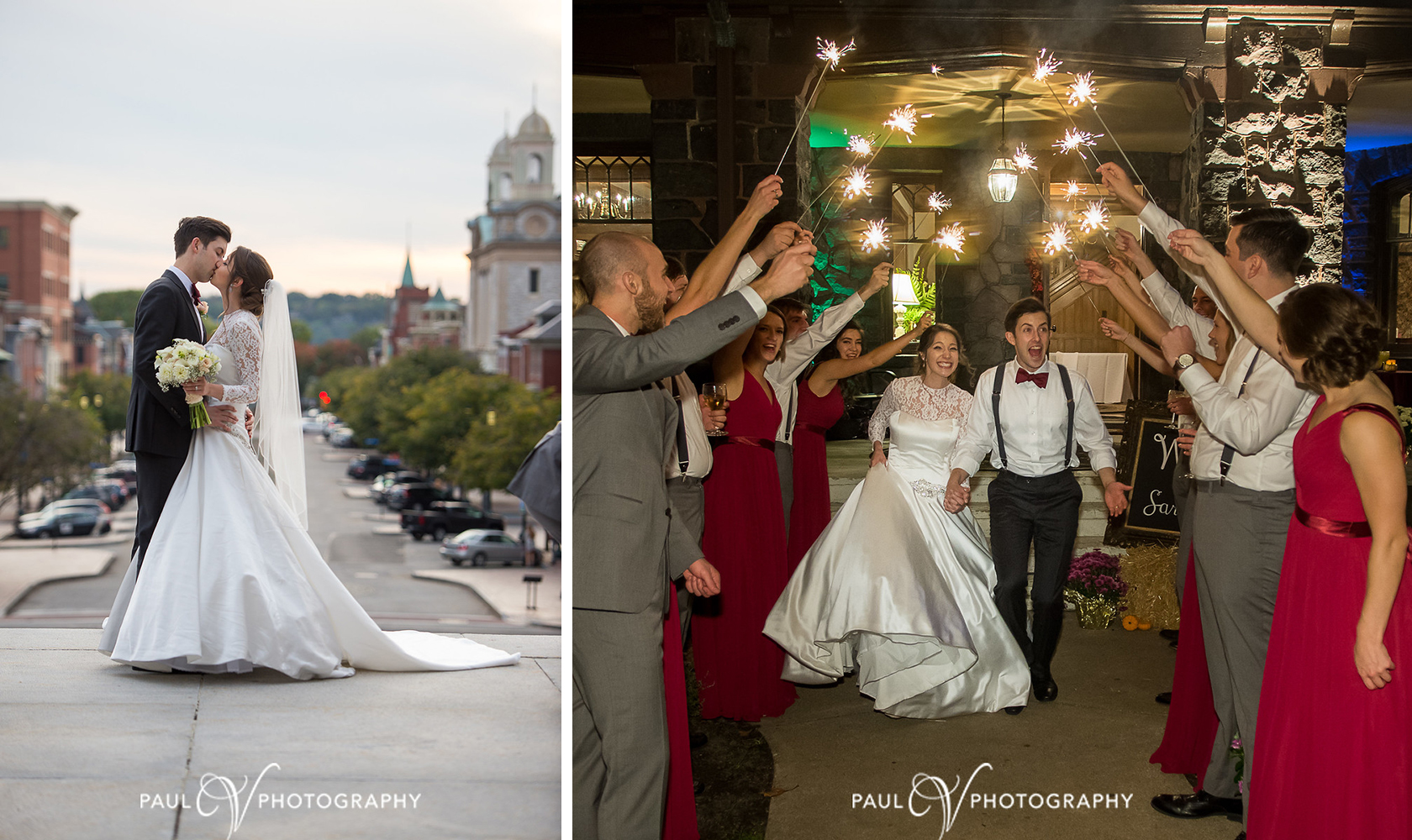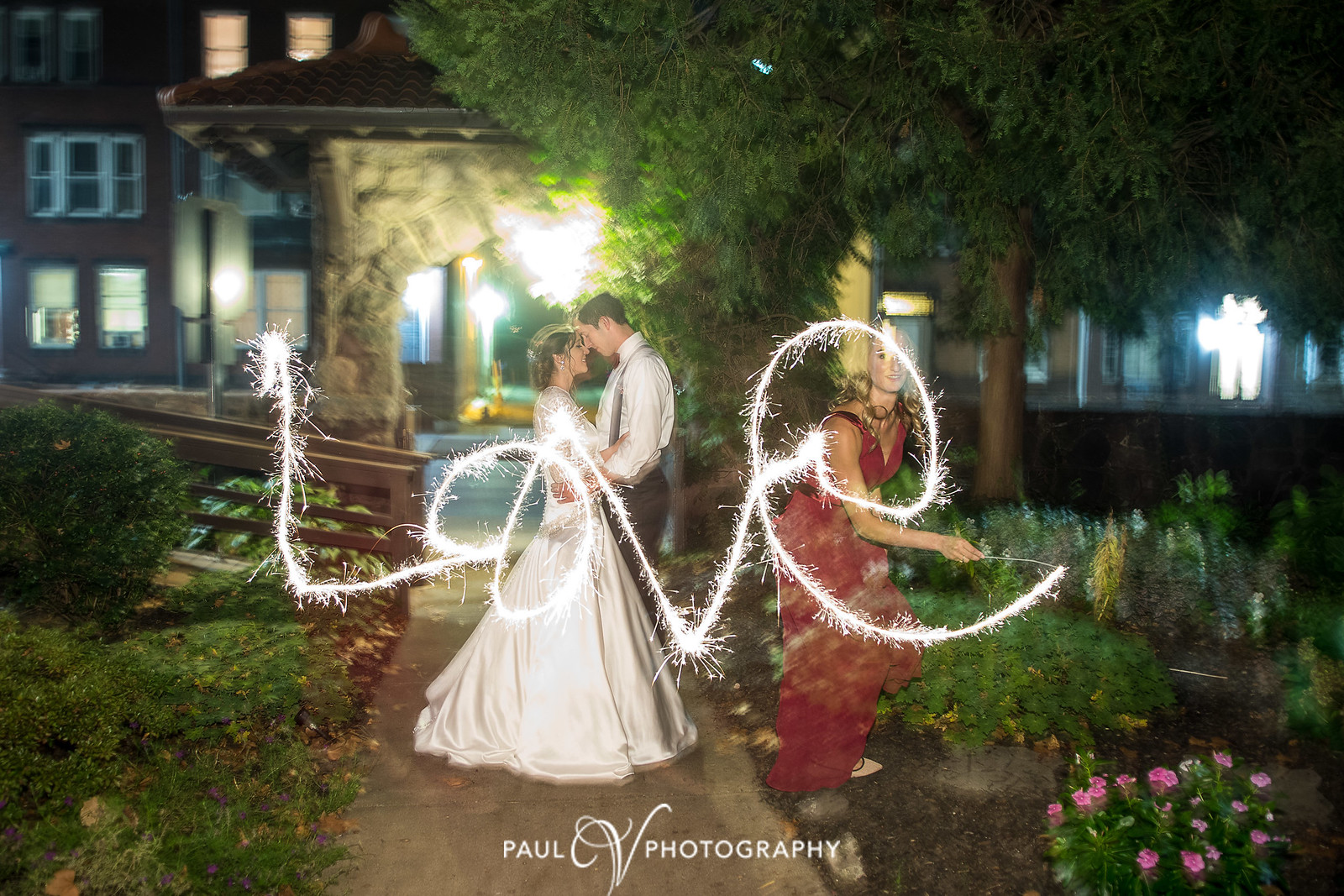 The wedding photos are beautiful! You can see more photos from their wedding by Paul V. Photography on his website at www.paulvphotography.com/Harrisburg-Wedding-Photo You can also see their rings more of our commission jewelry on our website at www.dejanstudiojewelry.com/custom-designs . Below is a close up of Sarah's wedding band with her family ring & platinum diamond ring combined. Was such a pleasure to work with CJ & Sarah!