David & Betsy stopped by the studio to commission their wedding bands. After browsing our selection in the showcase, Betsy saw a textured ring in the case that inspired her. We used it like a starting point and then created a slightly wider, similar band for David.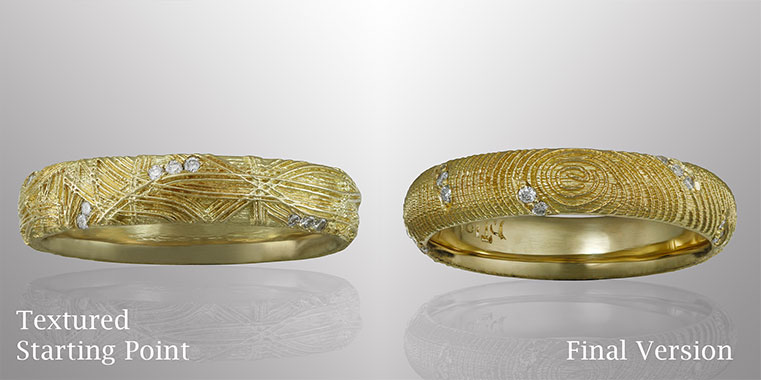 We customized Betsy's ring with David's fingerprint all the way around, made in 18K gold with diamonds. His band has her fingerprint without the glitter. Love this set!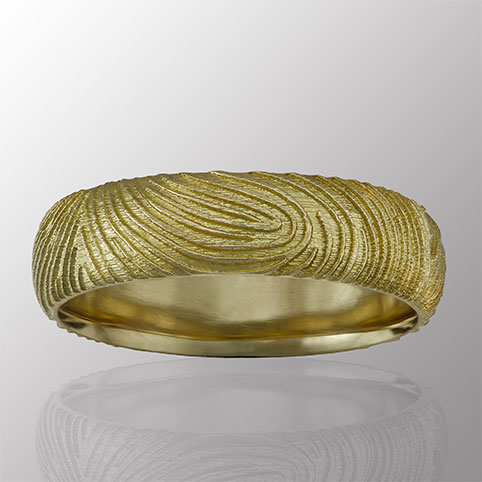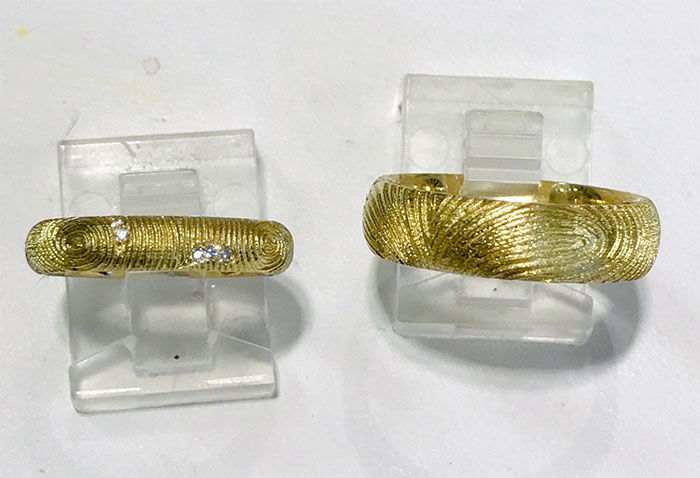 Last winter we created a fingerprint jewelry commission for Fusun, who originally came in our studio and asked about creating a necklace with her baby's name on it. When she saw our previous fingerprint work, she decided to go with a design that has a combination of three different metals for her, her husband, and her baby's fingerprint. We had each of them use ink and press down on a piece of paper to make an impression of their fingerprints. The next step was to scan them and trace around the lines.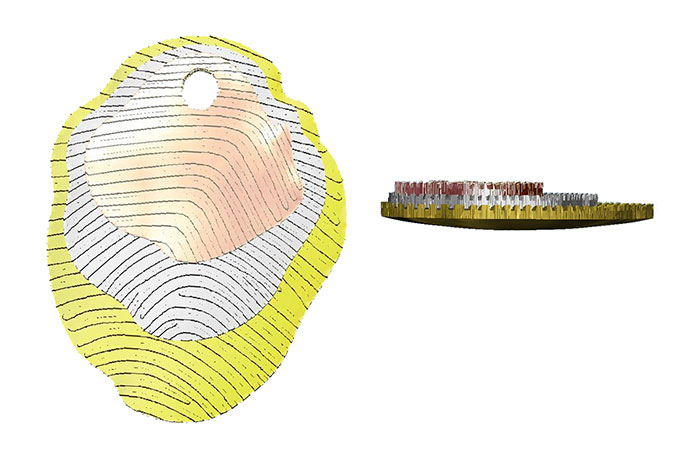 It was helpful to create 3D drawings from different angles before 3D printing and casting each part. Fusun approved the 3D drawings and provided her special dates to be engraved. After making each piece in gold, the final steps were adding the diamond bail and adjustable white gold chain to hold everything together.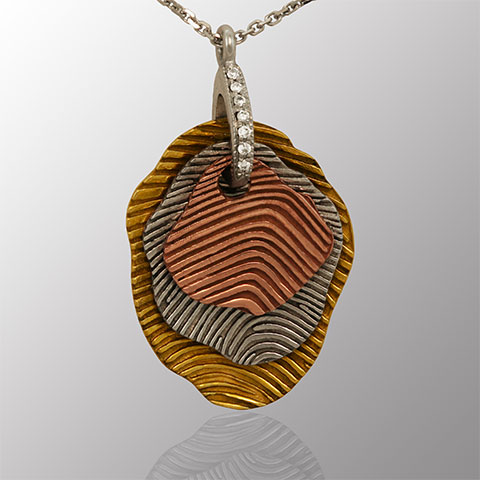 We just posted this new photo on our website. You can also see other examples of our newest work at www.dejanstudiojewelry.com/new.
Read further to see more about our process of jewelry making and examples of other commission fingerprint designs.
---